Abstinence Education
Welcome to Choosing the Best Me…Choosing the Best Us! Abstinence Education Program
In a society that many times glamorizes risky sexual behavior, today's youth want to hear positive messages about making healthy decisions. What teens are looking for is the knowledge and real skills that will help them form true relationships and build character.
International Life Services' Abstinence Education Program was created in 2006 in order to educate students on the wonderful benefits of living a chaste life and the risks involved with premarital sex.
With society constantly degrading the body and the marital act, putting more and more pressure on our young people to engage in premarital sex and sexual activities, it is so very important that our youth are educated about chastity and all of its amazing benefits.
As a teacher, youth leader, pastor, or parent you can help our youth learn the skills that will help them build a bright future!
Choosing the Best Me…Choosing the Best Us Abstinence Program is designed to be educational and interactive and can be a supplement to health classes, religious education classes, and family life classes both at the middle and high school levels. The content of the presentation can be tailored to fit the needs of any particular class.
Presentations can include:
Goal Setting and Character Building
Stages of Physical and Emotional Intimacy in Dating Relationships
Identifying Safe and Danger Zones in the Stages of Physical Intimacy
Defining Sex
Setting Boundaries in Dating Relationships
Identifying True Love vs. Infatuation
Reasons Teens Have Sex
Emotional and Physical Consequences of Premarital Sexual Activity
Contraception and its Effects
Pregnancy (parenting, adoption, abortion)
Sexually Transmitted Diseases (STD's)
Practical Life Applications of Chastity
Comeback Lines and Dating Tips
An Invitation to Sign a Pledge to commit to abstinence until marriage
Each speaker has his or her own style of presenting and brings unique stories to make the presentation come alive. You are invited to request specific topics or ask for topics to be omitted to best suit the needs of your students.
Please join the cause in fighting to educate our young people about sexual purity and in the renewal of health and morals among our youth.
note: Address for sending registration by mail is:
International Life Services
2606 1/2 West 8th Street Los Angeles, CA 90057
Phone: 213-382-2156 Fax: 213-382-4203
Email: lifeservices@juno.com
Attention: Sr. Paula Vandegaer
To schedule a presentation, select one of the following:
PDF Form (print, complete, and fax or mail)
MS Word Form (complete, save and email)
For more information:
Please contact the central office at (213) 382-2156, or email us at lifeservices@juno.com.
Meet our team of speakers!
Mary Jo Bobie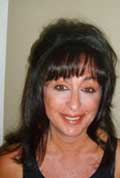 Mary Jo Bobie began her journey in pro-life service fourteen years ago. She worked at a crisis pregnancy help center for several years, counseling women and men. Mary Jo brings her knowledge from her certifications in domestic violence, substance abuse, and abstinence education. She has worked with many youth ministry programs, spoken in various schools, and is passionate about getting her abstinence message, "Keeping it Real One Day at a Time!" out to the youth. She believes in spreading God's truth and the teens are motivated by her love and respect for them. Currently, Mary Jo is Assistant Director at the La Habra Life Center.
Kerri Caviezel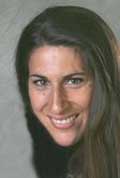 Kerri Caviezel has devoted her life to working with youth. She spent eight years teaching junior high and high school, and ten years with her second love, coaching basketball. Her interaction with young people made it evident to her that there is a great need for guidance and education to counteract the cultural message of death that is constantly being thrust on the youth of today. About nine years ago, Kerri started volunteering and speaking for the Pregnancy Counseling Center of Mission Hills in CA to combat issues threatening the Sanctity of Life. "What a gift it has been to speak to people of all ages, but especially teenagers who are the hope of our future."
Luis Galdamez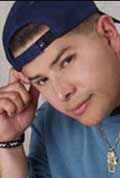 Luis Galdamez has dedicated his life to helping young people succeed in life by saving sex for marriage. Born in El Salvador, Luis came to the United States at age 14. Fluent in English and Spanish, Luis' "BOOOM!!!...HOW YOU DOIN??'" energetic style connects with youth regardless of their ethnic background. He is a versed and noted speaker on abstinence education in topics such as teen pregnancy, STDs, HIV/AIDS, why & how to wait for sex until marriage, and also in various issues such as race relations, race integration, youth development & leadership, and effective parent/youth communication. Luis uses his dramatic and exciting life story to dynamically illustrate the benefits of abstinence until marriage and of avoiding alcohol, drugs, tobacco, and violence.
Daniel Mansueto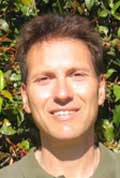 Daniel Mansueto is passionately involved in the pro-life movement and abstinence education. He has given talks to high school students and adults as well as authoring published articles concerning sex-selection abortion, Row v. Wade, and Proposition 85 (parental notification of minors seeking an abortion). He currently is the President of the Board of Directors of the East Los Angeles Pregnancy Center, a member of the Life Issues Commission of the Archdiocese of Los Angeles, and the Respect Life Coordinator for Deanery 13 of the Archdiocese of Los Angeles. Daniel uses his experience as an attorney and fervor for chastity to relate to audiences of all ages.
Helen Rossi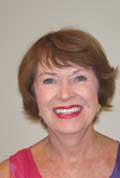 Helen Rossi has been taking her program, "Chastity in the City," to junior high schools for eight years. Her background of twenty-six years postpartum nursing and fourteen years as a counselor in a pregnancy Counseling Center provides her with a myriad of examples and stories. She relies on these to prove the points of her presentation. Adjectives used by students to describe her approach are "straight-forward, truthful, personal, caring, and humorous." Her favorite quote from student evaluations is "at least you have saved one of us."